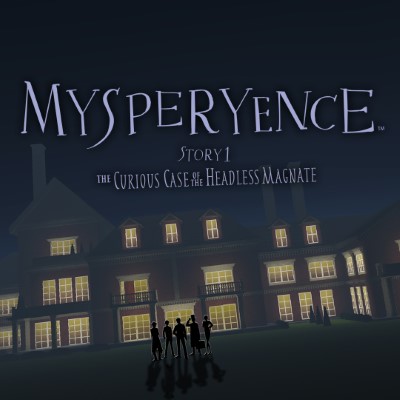 Description
MYSPERYENCE is a portmanteau that combines the words MYSTERY and EXPERIENCE.
iNFO
Release Year June 29, 2022
Genre Communication, Adventure, RPG
Developer & Publisher CharacterBank
Image Format NSP
Game Version 1.0
Required firmware 13.2.1


LANGUAGES
English, Japanese, Chinese


FEATURES
◆Find the murderer by reliving the crime scene!
Players dive into the crime scene to "relive" one of the five suspects and gather crucial information, like what the suspects were doing at the crime scene and what conversations they were having.
If the players can uncover the murderer by working together, they will solve the case.
Conversely, the player who takes the role of the murderer can win if they can evade justice….
Please enjoy the world of MYSPERENCE where truth and lies are mixed.
Please be aware of the following:
The play time is approximately 90 minutes.
This game has a voice chat function with players from other platforms, so we recommend using headphones with a microphone.
Underage players must obtain permission from their parents or guardians before playing the game, as MYSPERENCE will allow them to talk to other players.
Players can decide which character they will 'relive' but they should not know who the culprit is.
Please note that MYSPERENCE is an interactive story experience. After the player finishes MYSPERENCE once, they will know important information about the case.
After MYSPERENCE is cleared for the first time, a new game mode will open in which players will be matched with other players who have already experienced the story. This means for the players who have already cleared the game, they will not be able to play with new players.
Please refrain from distributing your play on social networking sites and video sites, as spoilers and other information will seriously impact the enjoyment of MYSPERENCE for others.


TRAILER



DOWNLOAD